INTRODUCTION
A boy whose only decision in life was whether to take over the family farm or not, Florian Gschwandtner decided against it. He made his own way. This took him to Upper Austrian building sites, a Ukrainian steel mill and lastly, unpaid 16-hour days as the head of one of the most important apps in the world. This is the story of Runtastic CEO Florian Gschwandtner.
In a small corner of Lower Austria, in the 2000-inhabitant village Strengberg to be precise, lies the family farm, a wonderful complex at the end of a country lane. This is where the founder of Runtastic spent his childhood. He got his first moped at seven and had lots of space to play and run riot.
The entrepreneur's career began back in 2006 with a little black box, the M-Box, which was able to track sailing ships and rally cars via GPS. The four founders of Runtastic came up with the idea during a heavy night out on the town: the main function would stay the same but instead of tracking boats and cars, they would track people jogging. Their initial approach was to use solar-powered tracking stations which would measure jogging routes via chips in people's running shoes. Although painstakingly crafted by hand, the idea of the chips quickly proved to be a failure. After selling only one unit, the team focused instead on a running app called Runtastic. It was at this time that GPS in smartphones was starting to appear. Only seven months after being hired as an international project manager, Florian quit his job to concentrate fully on the development of the idea. He financed the project himself, developing apps for customers during the daytime and developing his own app at night. The rest is history.
 Today the fitness app has more than 70 million users and just a short time ago Adidas bought the company for 220 million euros. Stories about Florian Gschwandtner have appeared in the New York Times, der Spiegel and in Wired. It was from this tranquil paradise that Gschwandtner started running in the only direction he could: up. All the way to the heights of the management floors of Google and Apple. When he speaks about his experiences, he embodies everything that he learnt on this farm.

INTERVIEW
Flo, you live and work at an enormous pace and have meetings with famous media managers and investors. Is there anything of this country life left in you?
I think that has a lot to do with the people you surround yourself with in daily life and the friends you choose. All four founders are like this. Anyone who knows us knows how down to earth we are and that has never changed.
"I TRY TO TAKE SETBACKS AS MOTIVATION AND NOT SIMPLY CHOOSE TO DO SOEMTHING ELSE STRAIGHT AWAY. IF THE CAR'S NOT WORKING, RIDE YOUR BIKE, EVEN IF IT PUTS YOU ON YOUR BACK."
Was there ever a moment on your journey where you thought to yourself that you didn't want to carry on? That you were exhausted and burnt out?
No, I never doubted myself for a second. There was only one situation that I can remember; it was a cold morning in the first year after founding Runtastic and I had just quit my job. My car was having engine problems and I couldn't afford to get it fixed, so I was riding my bike to work at six in the morning. The front wheel skidded on some ice and I got properly thrown off the bike. I lay in the snow, cursed and thought to myself, 'Flo, why are you doing this to yourself? You have two masters and aren't stupid'. It was a short moment of reflection, but I try to take setbacks as motivation and not simply choose to do something else straight away. If the car's not working, ride your bike, even if it puts you on your back. In life there's not always an elevator – you have to take the stairs. If you can see things in this way, then there are no setbacks.
How did you survive the start-up phase of Runtastic when you were doing everything by yourself and were funding the company from your own pockets? How did you afford to live and eat?
We were always focused on how we could earn money with the project but until it got that far I always earned a bit on the side. That was a constant in my life. During my studies I worked as a labourer on building sites and I earned the money to start our company while working at a steel mill in Ukraine – that was a hard summer. When we were starting up, I also began to work at universities as a teacher. With a life like that you learn to live without a lot of money. In the first few years, I considered long and hard whether I should buy myself a new monitor and the 40 euro headset that I bought, which didn't work, I sent back. Being grounded in this way helped us keep our entrepreneurial spirit, even when the money then started rolling in.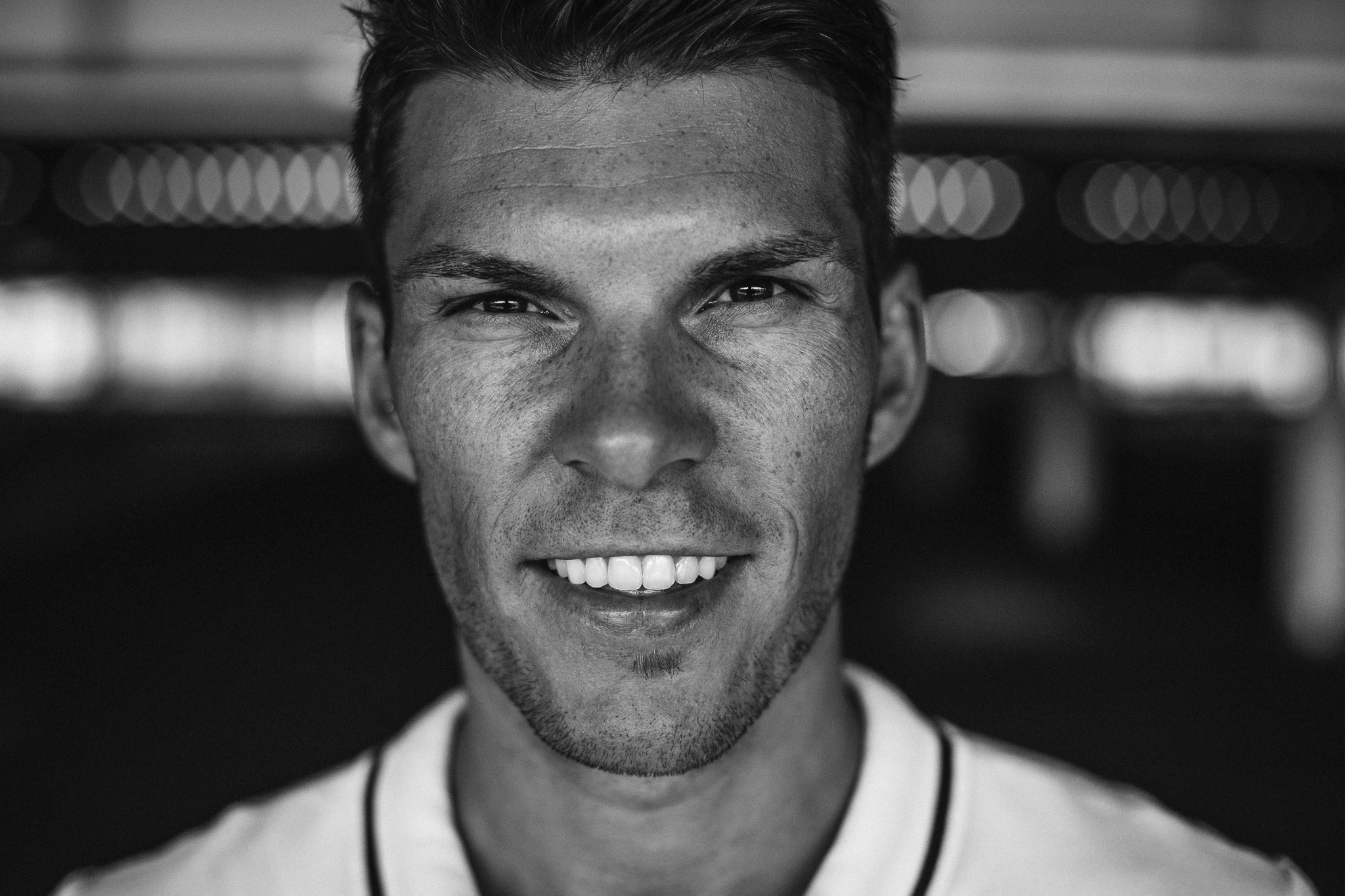 What was that like? Do the first investors in the project make everything a bit easier as you no longer have that fear waiting for the whir of banknotes to come out at an ATM?
That was a bit different in our situation. Right from the start we had Stefan Kalteis, Bernhard Lehner and Alexander Egelsböck on board. They're three business angels and good friends of ours. They hustled for us in exchange for shares in the company. Gabriel Grabner was the first person to give us money for shares. At that time, the investor Hansi Hansmann had heard about us and was practically begging to be allowed on board, but we always said that we already had a good turnover and didn't need any external capital. We stayed in contact with each other from that point on and regularly went to lunch, however, and then somehow the chemistry seemed to sort itself out.
Hansmann eventually did come on board and played an essential role in the handling of the deals with Axel Springer and the Adidas Group. Why did you decide on him?
Hansi has quite a unique level of experience and a quality about him when meeting people face to face, which I really like. At that time, there were several media companies that came knocking and we had a set of terms already printed out waiting for them. Hansi heard this and said, "From now on I'll be doing all negotiating face to face" and came up with a seven-digit sum straight away. In retrospect, this was a great decision and we are extremely happy that he helped us with the negotiations.
How did your relationship to your parents change during this time? They originally wanted you to take over the family farm and get into farming like them.
My parents are farmers, down-to-earth, fundamentally good people from the countryside. They quickly came round to the fact that I wasn't going to take over the family farm and were only concerned for me, especially when I told them that I wasn't enjoying my job as an international project manager with a fancy company car and good salary and had therefore quit! My mom sighed and said, "What's with all this again!" It was difficult for her to understand how I was working every weekend without earning a single cent. When we eventually did have 20 or 30 employees and even my sister started working for us, my parents asked, "What exactly does everyone do all day?" They hadn't really understood how much work was behind a little colourful logo on a mobile phone screen. They always accepted the fact that I was walking my own path, however, and although they didn't quite understand what I was doing, they were happy to trust me. Even today they still worry about me because I work so much. At least they're not worrying about my empty fridge anymore.
"NOTHING HINDERS YOU MORE THAN BEING CONTENT WITH YOURSELF."
You're now the boss of 140 people, how do you deal with the responsibility that brings?
The most important lesson to learn is how to lead people. In interviews, I always trust my gut feeling – I have to feel as though I can trust the person sitting in front of me, be able to delegate them important work and that they will reach targets by themselves. I'm now convinced that that is fundamental when building up a company. I also have never stopped and stood still. I'm a self-educator and through training and the people close to me who challenge me, I'm still managing some huge leaps forward. Nothing hinders you more than being content with yourself.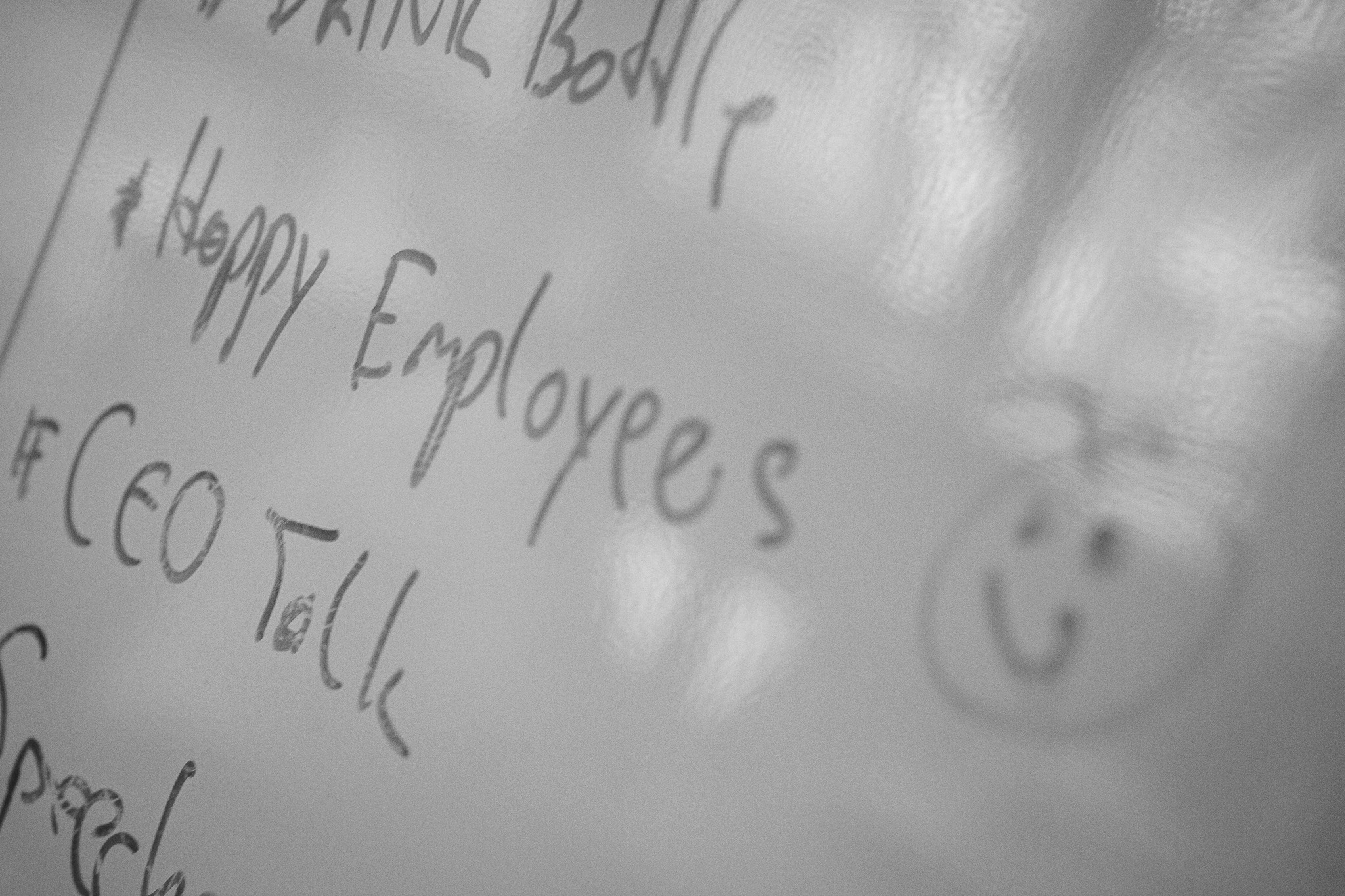 What does a good employee at Runtastic have to do?
They have to be quick and flexible and be part of the business. For example, if Apple suddenly contacts us to say they have a huge opportunity for us and that they need everything by tomorrow to put us on the homepage of the iTunes Store, several people's schedules for the next few days will have to be thrown out: meetings have to be rescheduled, dinners cancelled and other tasks put on the back burner. In order to manage this, you need to have a certain flexibility in life and in my experience, people over 40 usually find this very difficult.
How do you make decisions?
I'm at my most creative when I'm travelling. In my office, I'm able to organise things well but can't really develop ideas; for that I have to be somewhere else, have to meet new people, take a break from everyday life and simply catch my breath. I leave a lot to chance when I travel and this means new ideas usually come to me, rather than the other way round. I make organizational decisions at our regular meetings where I sit in my office from 8am until 6pm and reach about 200 decisions. They're not always right, but it is always important that they're made. My most important tool when making a decision is my gut feeling.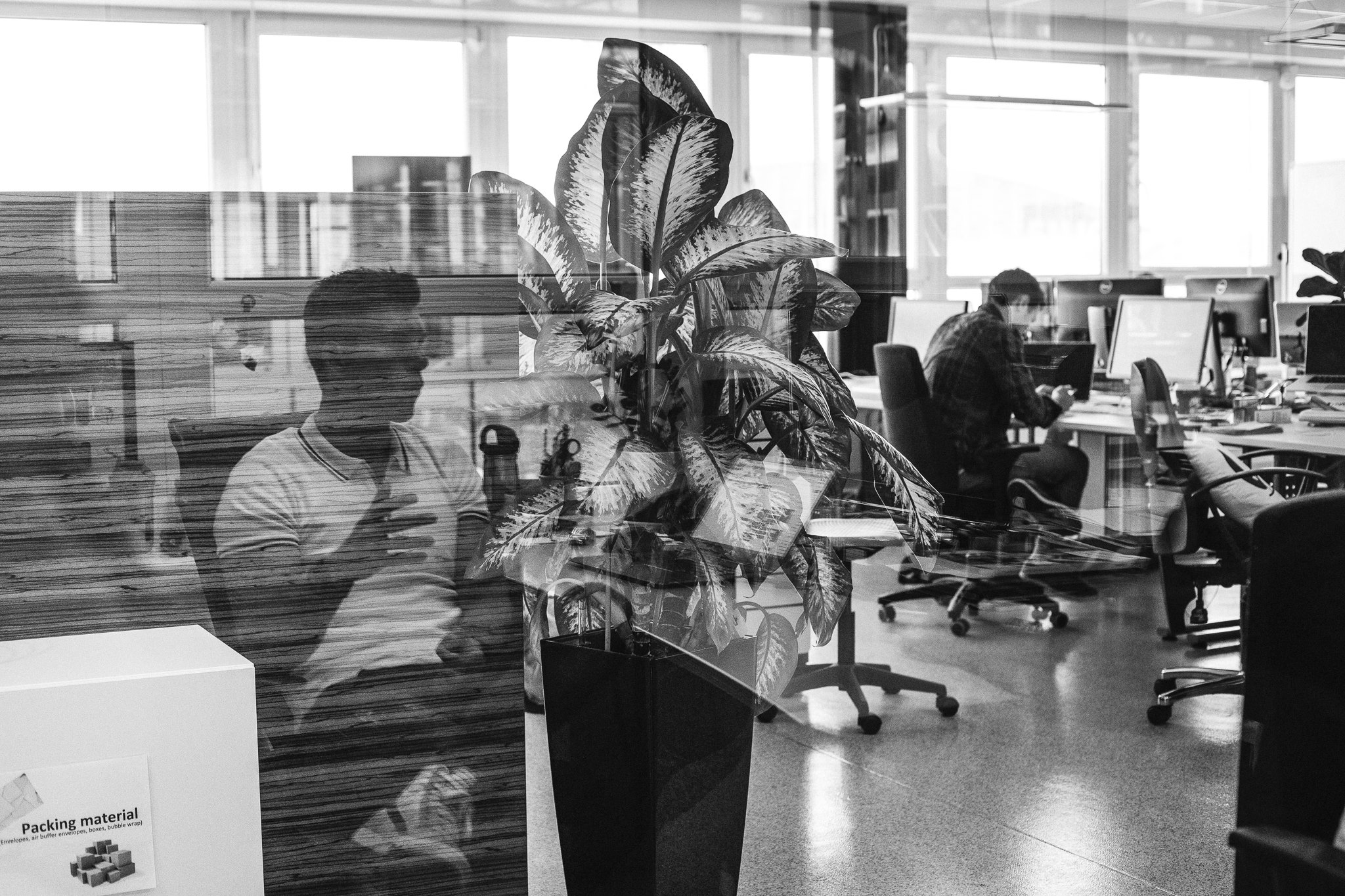 You talk about decisions with Apple and Google. When hearing this, it's easy to think that everything has fallen into your lap…
The Play Store and the iTunes Store were always my goals. That was our market. We have to get as high up on their lists as physically possible and that was extremely difficult. I spent two and a half years building up a relationship with the two companies. Often I flew to the USA only to come back empty-handed. We then employed someone in the US just to have an address there, which helped somewhat, and made sure that we always delivered not only on time but with 20-30% more than what was asked for whenever anyone from Apple or Google sent through an enquiry or request. Through all this, slowly we built up a good relationship with them.
At the moment, we are one of only 12 other companies worldwide that have access to a few special Google projects and features. That means we really are super connected. There was no personal relationship that came to our aid here; it was simply hard work and being ready to do things that might not make any money. The Google Glass app wasn't worth it at all, but we learned from it and now a Google employee can go to someone else and say, "Wow, look how Runtastic solved this problem". That's what it's all about, being recognized and being taken seriously.
How were the few days ahead of the big deal with Adidas?
We did the deal 'on top' which meant that no employees or business angels knew about it. Shortly before our presentation, we were still in Sicily celebrating our deal with Axel Springer with our business angels and as you can imagine, it was extremely difficult to keep the news of the Adidas deal secret. Two days before the deal, I worked out as usual and then had a BBQ with a friend. It was quite surprising how relaxed we were actually.
"RUNTASTIC IS STILL MY BABY BECAUSE I NEVER REALLY THOUGHT ABOUT THE MONEY AND EVERYTHING ELSE SURROUNDING IT ANYWAY."
After the Adidas deal, the company no longer belongs to you. Will it be more difficult to motivate yourself in the future?
We will see. So far I have had no problem motivating myself, quite the opposite in fact. Until the deal we always had to manage the next step by ourselves but now we have a partner in Adidas that can open up a whole world of possibilities. We can now produce trainers with Adidas, learn a lot more at the management level and we now have the chance to create a billion dollar company. And Runtastic is still my baby because I never really thought about the money and everything else surrounding it anyway.
What is that big vision that drives you?
We built Runtastic because we want to make people more active and lead them to a more conscious lifestyle. We believe in a world where people live longer, healthier lives. And sports and fitness are an integral part of a healthy lifestyle. With Runtastic, we have the chance to motivate people on a day to day basis and by that create global impact.
Speaking of global impact, how does it feel to walk into the New York Times to give an interview?
It was actually my second time there, so not that exciting but still quite a cool feeling. We had a red-eye flight that should have landed in New York at 7am but due to a delay we found no time to shower, so we really did go into the building with extremely bloodshot eyes! Cool. The whole PR trip was exciting; it was an awesome feeling to sit in the New World Trade Center and give a product presentation. It quickly becomes routine though and I've already told myself that I don't want to fly everywhere now, as I want to save a little bit of excitement for the rest of my life.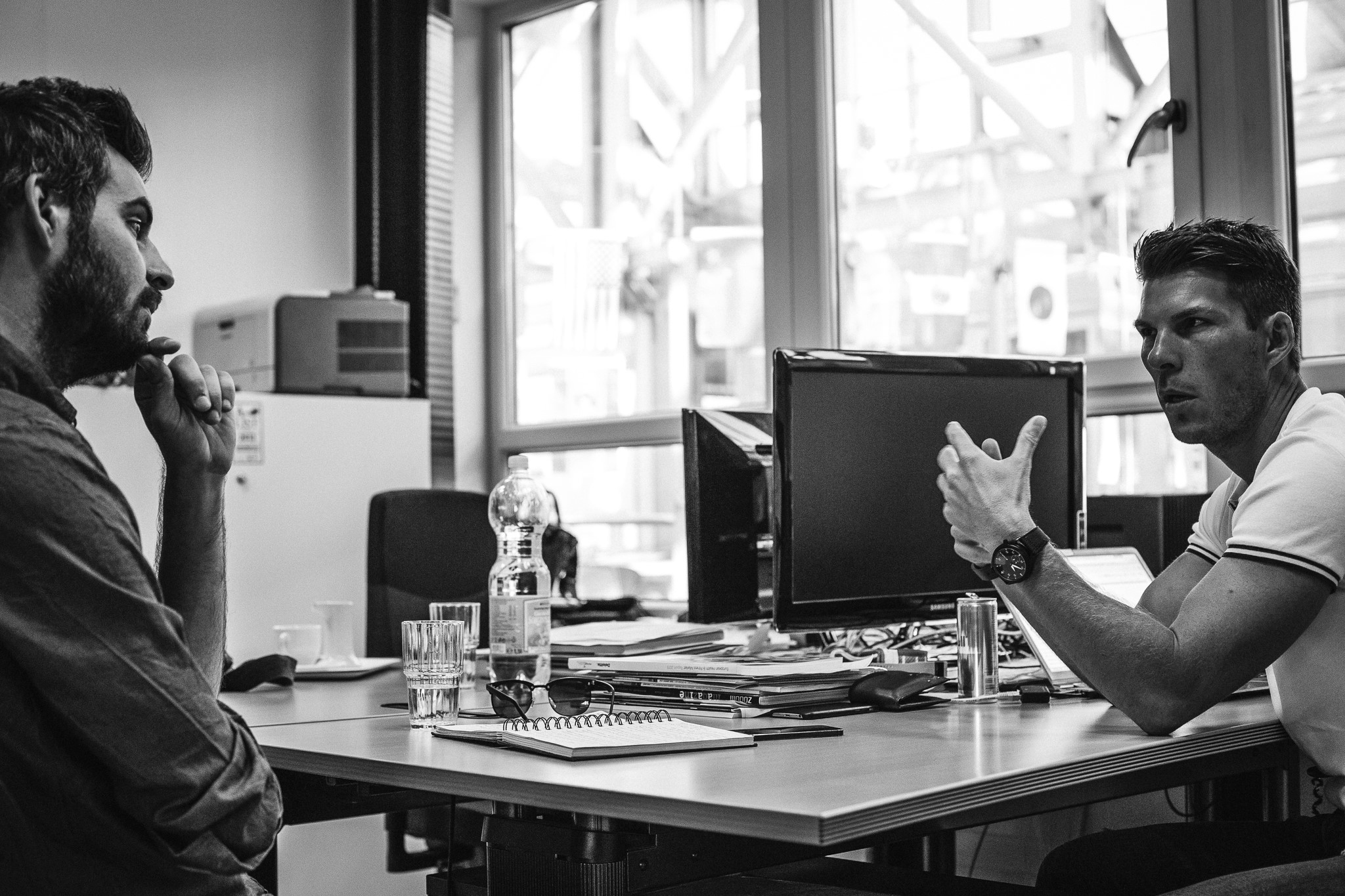 What's your secret to success?
Ambition and hard work. They're the most important things. I always say that if you get up an hour earlier and work an hour longer than everyone else then you'll get further in life. One of the most important things in developing a product is understanding the common man though. I was lucky in that I was always around lots of down-to-earth people and I could always talk well with people. I could talk to a car mechanic for an hour about a cylinder just as easily as I could talk to an optician about eye-laser technology. I don't know a lot about one thing but I do know a little bit about everything and that's important. I think I know how to build a product. Whenever I go to a bar, I always think, 'How can I improve this, optimise it?' It's a blessing and a curse at the same time as I immediately start to draw things up. And the third thing is that I can excite people. I often get that feedback. It happens a lot that people leave our meetings and want to go and tear the world up all by themselves. You have to learn that about leadership as well.
Do you have goals in life outside of Runtastic? What do you want to do with the money that you now have?
I do have one goal; I would like everyone in Austria to be able to speak perfect English. I want to invest in education. I don't yet know how I can do it but it's something I'd really like to do.
Additional Information
Florian considers Delivering Happiness by Tony Hsieh as the most important book he ever read.
Interview & Text: Manuel Gruber, Bastian Kellhofer.
Translation: Steven Mew.
Photography: Jure Vukadin.