INTRODUCTION
During his civil service, Matthias Hombauer found an interest in the human body that led him to study molecular biology and later go on to a PhD in immunology. After seven years of studying and working as a researcher, he found himself reflecting on whether this really was his true passion. He realised that the romantic picture he had when thinking about life as a researcher just wasn't true.
One day, he was sitting on a bicycle, riding to work when his thoughts turned to that which he had been passionate about throughout his life: music and photography. Arriving at work, he googled the term concert photographer – a term that would change his life.
He started shooting concerts at local clubs, built up a portfolio and saved money from his job as a researcher to invest in professional photo equipment. After finishing his PhD he decided to jump in at the deep end and dedicate his life to music photography. He started out shooting jobs for magazines to make a living and went on shooting concerts in the evening, where he found his true passion. A passion he shares with many people around the globe. That's what has lead him to share his experiences in a blo, which helps newcomers face the challenges he faced himself.
On How to become a Rockstar Photographer, Matthias shares his experience of working with artists like Fatboy Slim, The Prodigy, Shantel and even the Rolling Stones. The online platform helps him finance his life and may soon help fulfil his next dream: shooting portraits of Trent Reznor of Nine Inch Nails.
INTERVIEW
Tell me a bit about your background. What did you do before you became a music photographer?
I grew up in Austria, finished high school with a focus on electrical engineering and then, during my civil service, found my passion for the human body. I wanted to find out how our bodies work in detail, I think that's something we learn way too little about as human beings. This interest made me attend a 3-year academy for medical technology and then led me on to study molecular biology. At that time I dreamed of winning a Nobel Prize as a researcher, went on to do my PhD in the field of immunology and started working on basic research, the foundation for any further studies. During my PhD I lost this love for research and started reflecting on whether it was really the right thing for me.
When did you figure out that being a researcher wasn't the right thing for you?
Actually it was when I really started working as a researcher. I totally loved my studies even though molecular biology is everything but an easy subject and the masters alone took me more than five years. Then I started my PhD which meant working as a researcher and I went into the field of basic research, working on a mouse model, observing cells. It was really fun in the beginning but after two years of basically doing the same thing everyday, I started doubting that I wanted to spend the rest of my life like it. I couldn't handle it long term – hard work that doesn't even guarantee an outcome. I missed something that could give me a quick outcome and satisfaction.
"THE FIRST THING I DID WHEN I CAME TO THE LAB WAS OPEN GOOGLE AND SEARCH FOR 'CONCERT PHOTOGRAPHER'. IT TURNED OUT THAT THIS SIMPLE SEARCH QUERY WOULD CHANGE MY LIFE.".
That's when you thought about photography?
Well, I did some photography when I was around 20. Back then I went to Hong Kong and Taiwan with a Lomo (an LCA Kompakt Automat, to be specific). There was a big hype around analogue photography and Lomo back then, and I met local lomographers there and had fun shooting some random stuff. During my teenage years, I played in a black metal band and I always had a great passion for music. At the beginning of my PhD, I started taking photos again as a hobby and two years later, one day on the way to work, I was sitting on my bike and thought: "Why not combine my passion for music and photography and become a music photographer?". The first thing I did when I came to the lab was open Google and search for "Concert photographer". It turned out that this simple search query would change my life.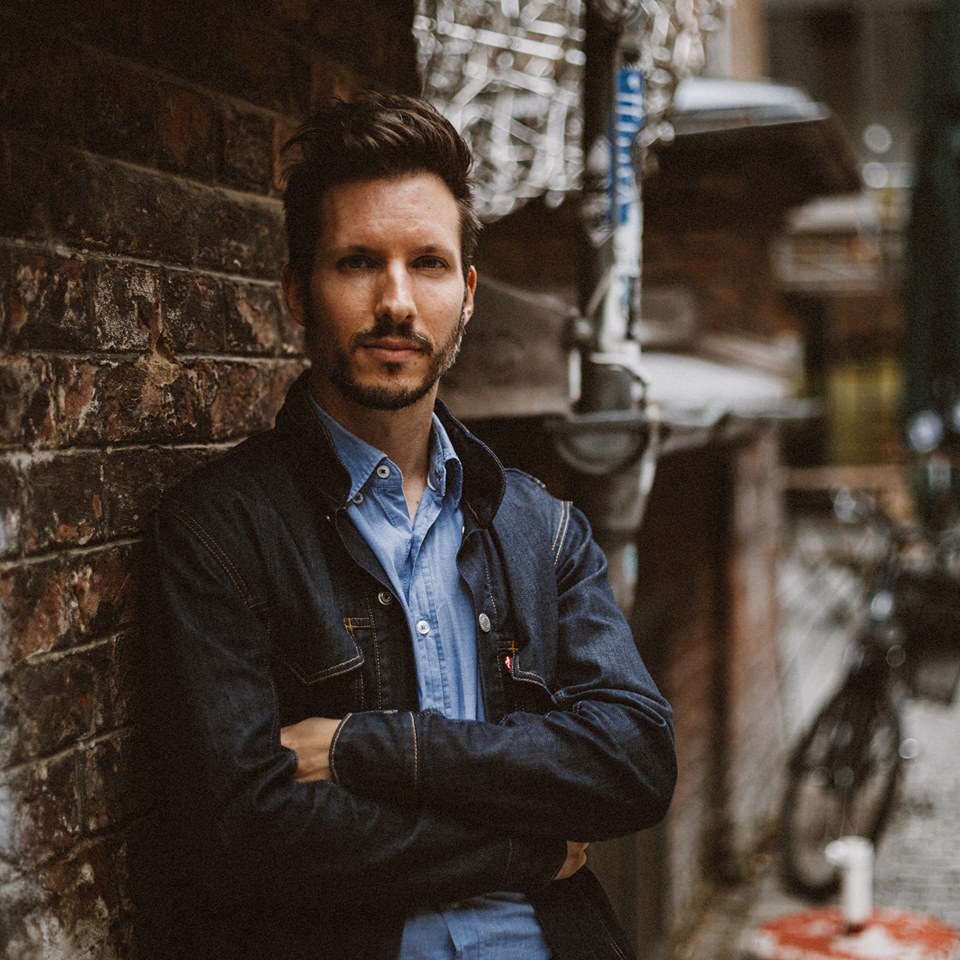 You still went on for two years and finished your PhD. Why?
The main reason for that was that I had spent more than seven years studying already and thought that it wouldn't be bad for me to have a PhD. The other reason might have been that I'm quite a risk-conscious person. I thought about getting a job as a lecturer, work for thirty hours a week and spending the rest of my time with photography but the closer I got to the end of my studies, the clearer it was that I needed to put all my energy in this one goal. In the last two years of my studies, I went out to shoot concerts three days a week, building up my portfolio as well as my equipment. I got deeper and deeper into photography and also learned about online marketing and sales in my spare time. When I eventually finished my PhD, I already had an offer to work for a magazine as well as a portfolio of concert pictures and everything I needed to start my second career path.
Being a photographer is a quite unstable job, it's not easy to make a business out of it. How much money did you save from your work as a researcher? How much time did you buy yourself?
That's a great question. I had enough money to survive half a year, but more importantly I had already bought proper equipment and had started to build up a portfolio of my first clients while I still had a steady income. This may not be the kickass way to do things, but I think especially in a field like photography it is good to have a safety net and it makes no sense to start out and then be forced to sell your camera because you run out of money and you need to start over again.
"DURING THE CONCERT, THE SINGER GAVE ME A SIGN TO COME SHOOT IN FRONT OF HIM AND SO I WAS STANDING BETWEEN HIM AND 50,000 PEOPLE. THERE I WAS, A BOY FROM A VILLAGE IN AUSTRIA, SHARING A STAGE WITH MY IDOLS.".
How did you move on from there?
I shot loads of concerts and then one day saw that Fatboy Slim was in town. I thought, I've got nothing to lose and so I contacted the management. They got back to me and invited me to shoot the show. And not only that, I got the chance to do a 30 minute portrait shoot as well! I was extremely nervous on the way to the venue but everything worked out fine and he even invited me on stage. Suddenly I was standing in front of 30,000 people and it was just the most incredible thing I had done so far in my life.
Then The Prodigy, who have been my idols since I was 15, came to town. Same thing, only this time 50.000 people! During the concert, the singer gave me a sign to come shoot in front of him and so I was standing between him and 50,000 people. There I was, a boy from a village in Austria sharing a stage with my idols. I had never had so much adrenaline pumping through me. From then on I knew that I was heading in the right direction and did everything to continue on with my journey. Shooting concerts and bands, that's where I'm in my element. Shooting stuff for money is fine with me, weddings, family portraits, editorial work, but concert photography is where my real passion lies.
And so you did…
Yeah, it went on. Iggy Pop, Peter Gabriel, Elvis Costello and then the world tour with Shantel.
How did it come to you going on a world tour with Shantel?
Shantel plays in Vienna three or four times a year and sells out every show. I shot some of his shows, then my first portrait session with him and then one day, they called me and asked me to shoot his tour photo, which would be on posters around the world. That's how we kept in contact over the years. And one day I went on a small tour in Austria and Germany with him, we got quite close and he asked me if I would join him on his world tour, first stop: Mexico. Of course I said yes, it was like a dream come true. He played as a DJ in Mexico city in front of 200 people and the crowd went totally nuts. The other stops were Brooklyn and Canada, where he played two shows in front of 50,000 people and several shows around Europe. That was really a dream come true for me.
What would you consider the most special experiences in your career so far?
First definitely shooting The Prodigy. I mean, they were my idols and they trusted me to come on stage. A show of the Prodigy mainly consists of strobe and haze and if you run over an amp or unplug a cable, you're in serious trouble. So that was really an honour for me.
Secondly I met a band called Vintage trouble at a festival in the middle of nowhere in Canada. They played after Shantel, were really well dressed and asked if I could do some portraits. Two years later, AC/DC played a show in front of 120,000 people in Austria and well, this band called Vintage Trouble played the warm-up show. So after two years, I got in contact with them again via Facebook and asked if they wanted to collaborate. That was two days before the actual concert! They agreed but I didn't have any official accreditation and when I got there, the network was down due to the huge amount of people there. In the end, everything worked out for the best and I found myself in front of 120,000 people. It was the biggest single concert in Austria ever, and as Vintage Trouble was playing right before AC/DC, the whole crowd was already there. Unbelieveable. I really got the feeling of what it must be like to be a rockstar.
How did you come up with the idea of starting your online business?
I started out writing guest articles about my work quite early on in my career. I got featured on Digital Photography School which was founded by Darren Rowse, a very famous blogger and one of the founding members of Problogger. That's when I first got in touch with the world of blogging. I then started out with my project How to become a rockstar photographer. At first, it was all about my camera settings and technical stuff,  but then I recognized that the things people really struggle with are more related to how they even get to work with artists and bands. How do I get to photograph bigger bands? How do I make a living out of it? We all face the same challenges. So that's where I set the focus of my blog and my upcoming video course. On top of that I wrote my e-book Guide to Rockstar Concert Photography, a 170-page pdf that helped me build up an international community and helped with the monetization of my blog. I have now sold more than 300 e-books.
How did you start with online marketing as a total newbie?
The same way I taught myself guitar and photography: I'm self-taught.
What do you enjoy more – a band telling you that they like your photos or somebody who thanks you for sharing your knowledge?
Good question. I'd say both in equal measure. Of course it's the biggest appreciation I can get when artists I admire tell me that they like my photos or even feature it in their album booklet. That was the case with the new album by The Prodigy, The Day is my Enemy. At the same time, I get several emails a day where people tell me that I have helped them in becoming better photographers. There was one artist who told me that she's been doing the job for ten years but she's never been as satisfied with her work as she is now, as she has got so much better through the knowledge I shared. Of course, that's a huge honour for me and it motivates me to go on.
"I GOT AN EMAIL FROM INSTAGRAM FRANCE AND MY FIRST THOUGHT WAS THAT IT HAD TO BE SPAM. BUT THE LADY WHO WROTE THE EMAIL ASKED FOR A PHONE CALL, SO I THOUGHT, WHY NOT JUST GIVE IT A TRY. AND YES, IT WAS INSTAGRAM.".
Your online presence led Instagram to invite you to shoot a festival in France. What's the story behind that?
Yeah, that's also a crazy story. I got an email from Instagram France and my first thought was that it had to be spam. But the lady who wrote the email asked for a phone call, so I thought, why not just give it a try. And yes, it was Instagram. What I didn't know is that the company has a branch in France as well as their headquarters in the U.S. They were searching for a photographer who would take over the official Instagram feed for a festival called Frankofolies Festival in La Rochelle on the western side of France. 5 days, 10 stages and 90 bands almost exclusively from France. What was funny was that there were already around 100 photographers there, all of whom were wondering why that had invited this foreigner! I was wondering it myself, actually. But in the end I see it as further appreciation for my work and it was great fun.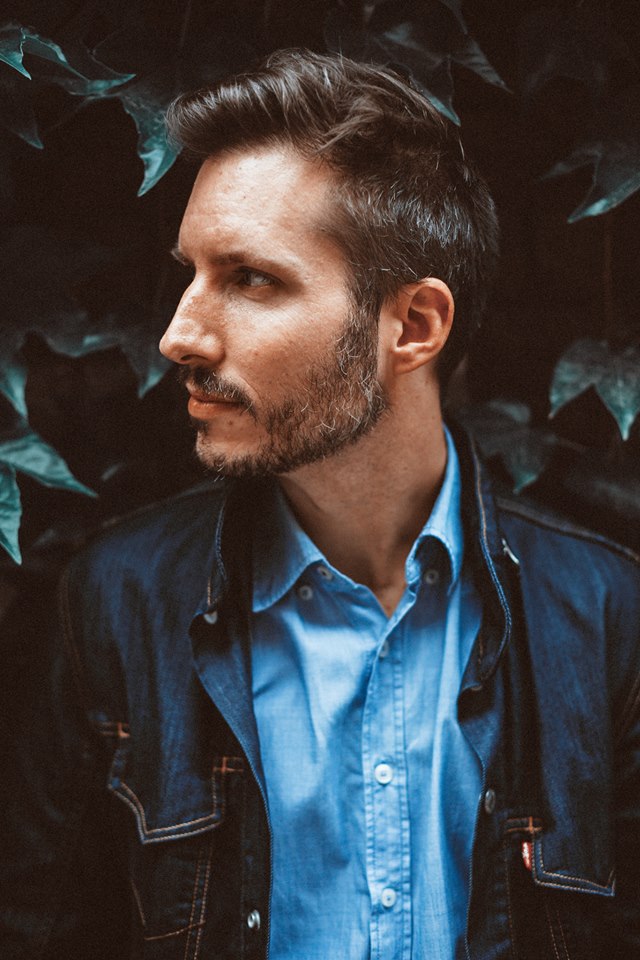 Has photography brought you closer to music again?
I would say it gives me the opportunity to look behind the scenes. If you're at a concert as a fan you often only see the video wall and everything seems so surreal. There's these stars on stage and they seem so untouchable. If you're on tour with a band, you get to see what it really means to be an artist. They tour over the course of weeks, many people in a very small space and then they have a small number of days off before they go on touring again. And you can't allow yourself to lose your voice or get sick or anything so it needs lots of discipline and hard work. That definitely gave me a different view of what it means to be a rockstar.
What's the aim for your blog?
I want to definitely reach more people with the blog, as well as with the upcoming video course. And naturally I want to earn my income with it, which would allow me to go on with the work I truly love and respect. Surviving as a concert photographer alone is almost impossible, so instead you do normal photojobs like portrait photography or editorial shoots or you have a second income stream. There's some money to earn if you work directly with bands and shoot their promotional photos but no chance with concert photography alone. I talked to people who have been in the business for 40 years and none of them could name even one photographer who earns his money with concert photography alone. That's what I also teach in my course. Concert photography will not be your main job, so find another way of earning some money and enjoy being close to your idols, I mean that's the reason so many people want to get into shooting concerts.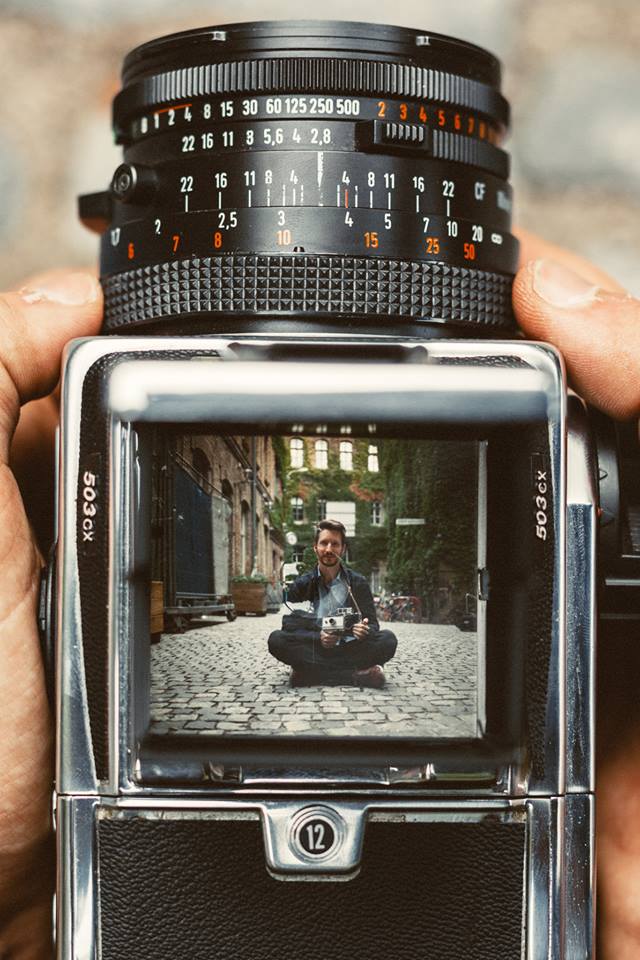 Did you face any serious downs over the years?
In the beginning I had a down every month! (laughs) In the meantime, I'd say I'm quite stable, as I work for magazines like Forbes here in Austria and also have a good client base. But at the beginning it was hard for sure. You shoot a wedding once in a while as well as stuff for magazines but you only see expenses and almost no income! So you get frustrated. But that's the same with every person who runs their own business, there's days when you're totally down and don't know how to go on and the next day you get this email and you're flying high again. In that moment you know that it is what you're supposed to do. Every major goal in life needs dedication over years. A painter once told me that if you stay in the business for long enough, it will work out one day and that's how I see it. At the moment, I'd say I'm living my dream life and I want to encourage everyone to go for their goals, no matter how far away they might seem.
Check out some of Matthias' Photos:
ADDITIONAL INFORMATION
Matthias' official Website
Portrait photography: Jure Vukadin