INTRODUCTION
Matt Phipps is a documentarian and skateboard filmer from Tulsa, Oklahoma. He started skateboarding at the age of eleven and soon after found his love for photography and documentary filmmaking. Since then, you won't find the tall dude in Hawai shirts without a camera around his neck.
After dropping out of high school and later on film school, he started to work on several film and video projects. Every penny saved he used to travel which evolved into one of his greates passions. Thinking about how to combine his love for travelling, skateboarding and filming he started the global online video magazine SKATERS ATLAS. For the past four years, he has been traveling the world and diving into local skate scenes, one city at a time.
His magazine went online during a trade show in Berlin in 2012. Since then, he visitied countries around the globe, including Thailand, Argentina, Costa Rica, Germany or Mexico. He stayed at each place for one to four months in order to present a unique and authentic view of the cities and the local cultures. The outcome is a mixture of skateboard movies and travel magazine that gives an insight into the life of both amateur and professional skateboarders, artists, photographers and even presents the local food habits, presented in a section called Skater's Cookbook. His work has been regularly featured by international skateboarding magazines.
Four years and ten cities later, he just found his new dream of becoming a documentary filmmaker covering social issues with the aim of changing the way people look at the world.
INTERVIEW
Tell me a bit about your background.
Originally I am from Tulsa, Oklahoma, which is in the middle of the US. There's a very conservative, traditional mindset there, pretty old school. Growing up in such a reality gave me kind of a unique viewpoint later on. I grew up as a pretty normal midwest kid and started skateboarding at the age of 11 which really introduced me to a whole new world and a new way of thinking. The reason I started filming was because I was getting fat due to consuming too much junk food. Soon after, I would weigh 160kg and while my friends were getting better at skateboarding, I was staying at the same level. So I was the one who concentrated on filming. At age 16 me and some friends told our parents  that we'd do a roadtrip to Kansas, whereas we were leaving for a 2-week-roadtrip to L.A. When I got back from that trip, I dropped out of high school to concentrate on filming and skateboarding. This passion got me back to L.A., where I attended film school.  After one year, I dropped out of film school. I was getting sick of L.A. and its car culture. I moved back to Tulsa, got myself a job as an editor from Craigslist and spent as much time as possible with skateboarding. At that time I would go skate until four in the morning with lights and a generator. I woke up at 11, went out to skate until four, then worked for some hours and went out for a nightskate again.
Why did you drop out of film school?
I dropped out because I thought I knew everything I needed. At that time I got a job at a skateboarding company that paid for my living, and in general, I thought that going to school was interfering with my goal of skating and filming all the time. I did this editing job for 2-3 years, which paid my bills. It was for a real estate company. Like really boring shit. For people who made money out of the housing crisis. I shot fucking auction previews. From then on I worked as a freelancer. That's basically when the lifestyle I'm still living today started. Earn some money. Travel. Repeat.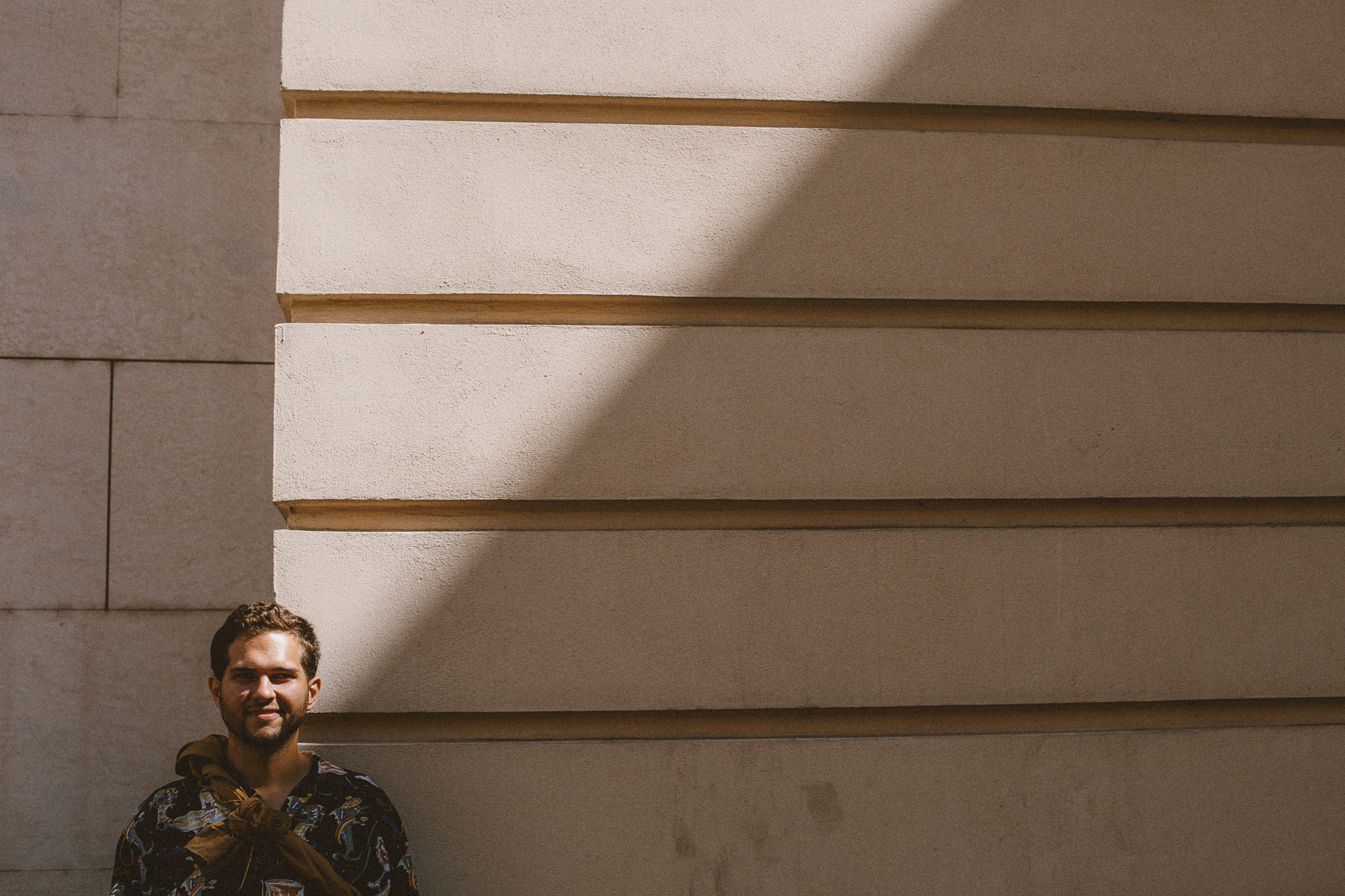 How did you come up with the idea of Skaters Atlas?
At one time, I worked as a camera assistance for a fishing show on history channel. So I was in a lake for 15 hours a day, 6 days a week got up at 5 am and got back to the hotel at 10pm every day for a month basically and made 200 dollars a day. The first day they got me a check, I bought a one-way-ticket to Vienna. I was running around in the middle of the night in this fucking small town in Oklahoma yelling because I could buy my first ticket to Vienna. I wanted to make something for skating. At that time, The internet was changing, online video was getting big and It was becoming less and less possible to make a living of doing conventional skate videos. For me it was the right time to start.
What were the first steps then?
I came up with a very ambitious plan of having 5-10 people working for me. Then found a partner with Julian Eckes. He lived in Vienna before, we had some mutual friends here. We started working together over the internet long before we ever met in person. We came up with ideas, made a concept, logos, ideas for the site and finally launched in Berlin in July of 2012. From then on we produced 10 issues of Skaters Atlas. I lived in Vienna, Mexico City, Albuquerque, Bangkok, Santiago de Chile, Costa Rica, Denver, Stuttgart, Seattle and just finished the last one in Buenos Aires. Buenos Aires and Santiago were probably my favorites out of all of them because they introduced me to a whole new lifestyle. Like living a nice life and not killing yourself to work. Even if you live in the middle of the city, you take a 3 hour nap in the middle of the day. In New York, where I lived for the last 3 months, I need 3000 Dollars to pay my fucking rent. That's not how to work as a freelancer.
"I LIKE BEING IN THE MIDDLE OF A 1000 PEOPLE AND SEEING ALL THE DIFFERENT ACTIVITIES GOING ON. SKATERS ATLAS WAS MY WAY OF OPENING THIS DOOR FOR ME".
Why did you start Skaters Atlas?
My main aim was to combine my passions for skating, filming and travelling . I wanted to see the world from the eyes of a skateboarder. I've been skating since I was 11 and for me it's the best way to connect with people. There's other ways of doing this, but the skateboarding bond and brotherhood is something that's different. Skateboarding has always been about being with friends and exploring the city and of course about crazy stories with girls. Just being out in the city and seeing what happens in the streets everyday and being connected with that. I like being in the middle of a 1000 people and seeing all the different activities going on. Skaters Atlas was my way of opening this door for me. The concept was to capture the local skate scenes with short documentaries about people who were doing what they want to do and not really follow conventions, norms or aiming for security. This opened my brain and eyes to all sorts of different ideas and things and it's the main reason why I want to do documentaries now.
It sounds kinda romantic that you just started out with that. How did you finance it?
I went out of money several times over the course of the last four years. It happened in Thailand, in Mexico, in Costa Rica. Every time I went out of money I only had one or two weeks left. Both of my debit cards got eaten in Thailand, so there was no way to get money out. The bank didn't send me one, they needed to send it to my parents first. A long process and for sure not the safest either. I needed to figure out ways to survive. In Thailand you can buy food cheaper in the streets than you could cook. In Chile I cooked every single meal. I didn't ever go out to eat unless I got a big payday or a big check. There's a way to live cheaper and to make it on a freelance budget. Basically, I made community videos in Oklahoma for 2 weeks, earned between $ 3-4.000 and lived of it for 3 months. The documentaries were all about social issues, so the downsides were rather small, as I enjoy to cover topics that can open people's eyes for problems around them.
Would you say that at that time that it was combining all your passions in one project and what was the feeling when you finally did it?
I guess the first time I realized that I was in the middle of it, was at a trade show in berlin where I had to sell my idea to people. Without any business or sales experience. And you talk to the brand manager of Adidas and try to explain your plans with nothing in your hands. The feelings changed over the years, I still really enjoy travelling, but it's not the same excitement as it was in the beginning. And the longer I was doing it, the more I had the urge of staying longer at a certain place.  You build your lives in these places and I don't enjoy travelling for a weekend, one, two or three weeks. I enjoy being there for two or three months. I really want to get involved with the place and become attached to it and become a part of it.
"IT ALWAYS WENT LIKE 'BOOM!'. EVERY TIME, IT FELT LIKE AN ORGASM. LIKE A PARACHUTE BUILT UP TO THE VERY END AND THEN JUST 'BOOM!'.
What were the biggest moments of happiness on your travels for Skaters Atlas?
Everytime I had a premiere, definately. I had one in eight out of the ten cities. Usually I was exporting the videos that same day. I took the wrong kind of DVD to the premiere in Mexico and had to drive across all the 30 million people in Mexico city to get the right DVD. I didn't know if the plug would work in Costa Rica where we had a 500 people theatre booked. All these buildups. They are all great moments. This pressure. The moment of: The premiere is done, now we can party, I have a couple of days left in the city to go skate everyday. That was great. You must imagine I made 10 video issues, of seven to eight videos each five to six minutes long, so around 40 to 45 minutes of video for each place. I busted my ass and was really filming a lot and making a lot and still enjoying myself but there was also a lot of hustle and bustle. And then you sell out a theatre in Albuquerque or a bar in Stuttgart in Germany. It always went like "Boom!" Every time, it felt like an orgasm. Like a parachute built up to the very end and then just "Boom!".
How did the business side run. You planned to get sponsorship in from skate companies?
I originally planned to get sponsorship in from skate companies. I was really enthusiastic about it. And then I realized how marketing and business in skateboarding work. The marketing managers aren't 20 year long skaters that are like deeply connected to it. I got jaded in just trying to chase after these marketing managers and doing that game of here's my project, that's how you can support it. I don't have the numbers but I can give you authentic content. And at any city I got significant growth but it was hard to get into their minds. It was really a tough job. And it only worked out several times. I planned to make a business, but I'm neither business trained, nor was business, money or wealth my motivation. Making it happen and making it continue and making it grow was the motivation.
How was it then getting checks for your work?
The first time I got big checks was really fulfilling. Awesome seeing actual money and seeing things happening and dreams coming true. That's really a peaceful feeling. Now I can live for another couple months. I landed a well paid deal in Chile for example. That was really nice.
"THERE WAS THIS GUY WHO WOULD DOWNLOAD MY WHOLE ISSUE AND DUB IT OVER IN RUSSIAN. I COULDN'T BELIEVE IT, THE MOMENT WHEN I SAW THIS, I WAS JUST AMAZED".
How was the feeling of growing your community shooting city after city?
It's fun every time when I see my work published in other places. Eg websites in other countries, a couple magazines. There was this guy who would download my whole issue and dub it over in Russian. I couldn't believe it, the moment when I saw this, I was just amazed.
What was the most beautiful place of all you've travelled?
City wise it was Buenos Aires. Nature wise Costa Rica. Being in a jungle in Costa Rica was awesome.
What were the craziest things that happened to you during your travels?
There were many, actually. I hit my head in Romania and woke up in a hospital not knowing what happened. Stayed in a hospital for two days doing CAT scans. You must imagine six guys in the room, no air condition, 45 degrees somewhere outside of Bucharest. Crazy things like that. But it all worked out somehow in the end and wouldn't have been the same without these little adventures.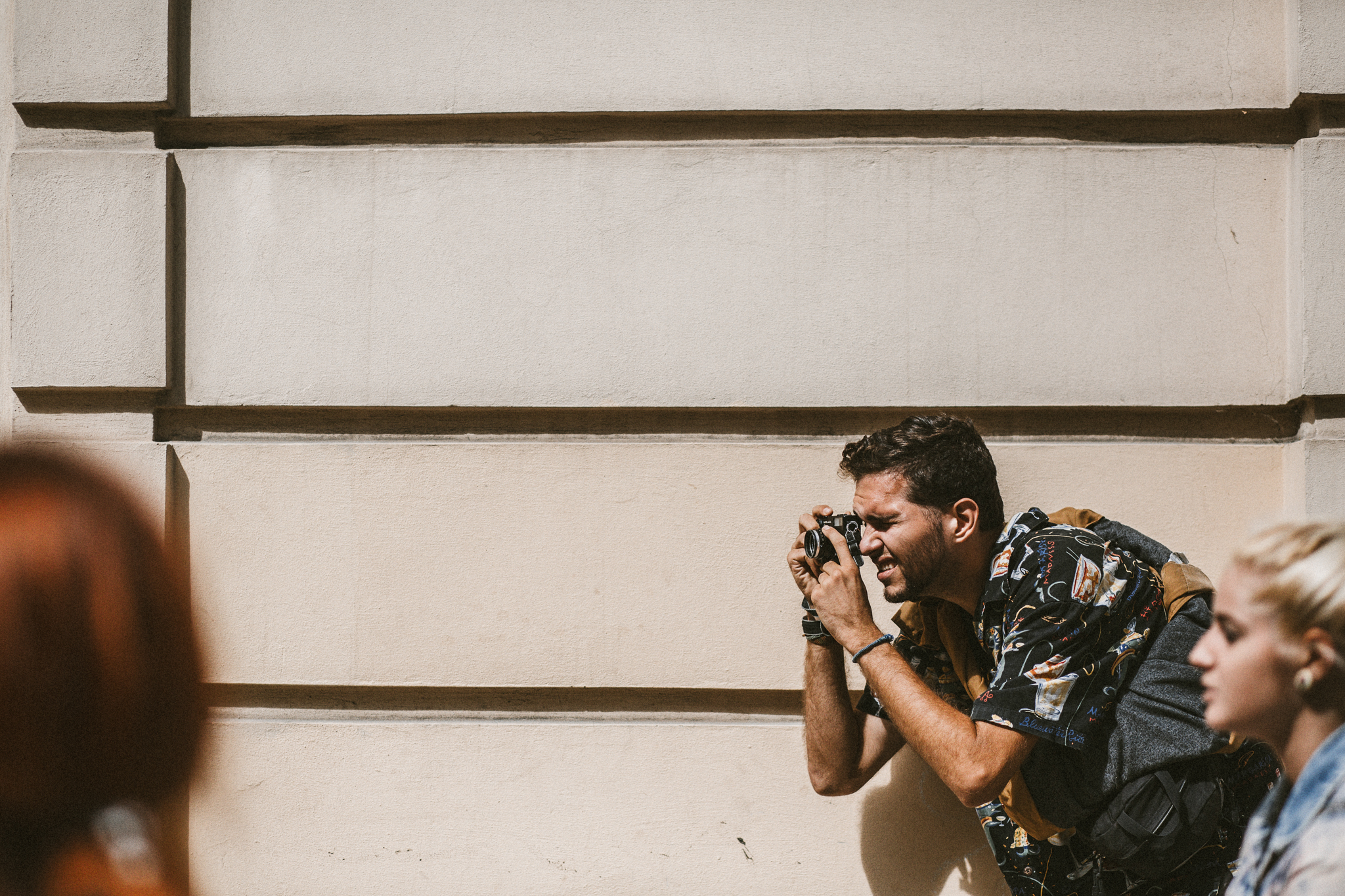 What's your future plans? Did you find another passion through your work with Skaters Atlas?
I've always considered myself a filmmaker, even before Skaters Atlas. Through Skaters Atlas, I found my passion for doing social documentaries. I want to do this until I can't move anymore. It can affect people's life in a positive way. It can change people's circumstances. It can spread knowledge, can change the view of people on certain topics. Spread viewpoints. I get more socially motivated. Both in film and photography. I make pictures of fucked up situations because I imagine myself holding down a rich person by its eyelids to seeing this. I want those fuckers who are creating this situations sit there and show it to them and make them bay in this world that we're living that they ignore behind their big fence in their gated neighborhood. So my interest shifted to documentaries and telling stories more than skate filming, I am more becoming a documentarian. Skaters Atlas will happen more on a project base. Next days I'm gonna go to Warsaw and film a German skate team there for 3 weeks . I'm gonna do projects like that and go skate with my friends but I'm also gonna take time and focus on my own stuff and will be going more into doing photobooks and documentaries. What I'm doing right now is that master the process of applying for culture grants and then cover the topics that are meaningful to me, both in film and photography.
How do you feel about shifting your dream now?
I did 10 issues with Skaters Atlas and it was great. Now I wanna do 100 other cities covering different topics. Freedom is being able to work towards what you wanna do. I don't think having ultimate tons of money is good for freedom. You'd be a slave for the money. I wouldn't even be good in sitting at the beach. I would sit there for 10 minutes. Then I'd go shoot photos. I want to work. I want to create. I want to feel that forward movement. That's such a freeing feeling. If you ever get there, you're bored. Why aren't you going further, why aren't you going deeper. If you reach your goal, you need to change it and go higher.
What is your advice for a young person when it comes to pursuing a dream?
Have fun in the moment but seek out what fulfills you in a long term on a more holistic approach. That might sound like a bunch of bulshit to a young person. But I think you need to look close and see what makes you happy and if it really impacts people in a positive way and if what you're doing adds to the world. Money has to be made to live. But as long as money isn't the motivation, if that happens, things get twisted and ideals become conjunct.
Check out some of Matt's street photography work:
Additional information:
Website: www.skatersatlas.com
Portrait Photography: Jure Vukadin